Guest Post: The Courage of Christmas
by Marlene R. Brubacher
I have been pondering for weeks what a brave, brave thing it is to celebrate Christmas. Think of it—does this world look like Peace On Earth? Does it sound like Goodwill To Men? (Churches full of Christians don't always sound like that.) Whence then this unkillable joy?
I try to imagine being God, and it's uphill work for even my well-exercised imagination but I sit at my desk under my world map and keep trying: if I were God, and I had sent my helpless son, my self, to that war-torn world of Caesar and Herod and upheaval and cross, where he'd be first a refugee, later head the Wanted list, and finally die…would I have had the courage to announce his arrival with star and angel and anthem? And yet God celebrated with sounding joy, and encouraged the shepherds to do the same.
And so we do too. Doug McKelvey said, "To gather joyfully is indeed a serious affair, for feasting and all enjoyments gratefully taken are, at their heart, acts of war." This brave joy wars against the appearance of absolutely everything in the shadowlands, and sings the deeper knowledge that one day "everything sad will become untrue". Really, the best analogy I can make for our Christmas and Easter celebrations is the Israelites shouting at Jericho, claiming the victory before they saw it.
At the walls is where Hope shouts. The real spirit of Christmas is the deep-seated unshakable knowledge that the story is true, it is true; how could we not sing for hours, how could we not celebrate?
Sugar and silver and candleflame are cheap in themselves, and have nothing to do with the group that shivered around the manger that night, but they have everything to do with love and wonder for Christ's abundant redemption and our articulation of that joy. No wedding, no family reunion, no nothing will ever be so spectacular, so stunning, so worth celebrating with our five senses as the fact that God became man and dwelt among us. We possess every day what people couldn't even imagine for millennia. What wondrous love is this, oh my soul? Children shouldn't be half as excited as the Christians at Christmas.
We don't close our eyes to the realities of the gloom-cloaked world. Rather we see them squarely for what they are and we choose to celebrate amid them and in spite of them, glorying in the knowledge that the serpent's head has been crushed and there will come a Day when the song and the feast go on.
Take joy, friends!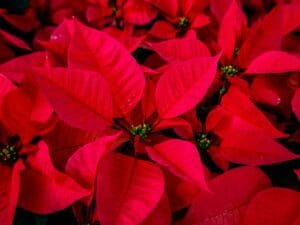 Marlene R. Brubacher gypsies through the Great White North, where she rescues books, grows poems, and helps publish Earthen Vessels, a monthly e-magazine for encouraging and connecting Anabaptist missionary women. You can reach Marlene at truthandwrite88[at]gmail.com. (Use the @ symbol; I used [at] to help prevent spam from reaching Marlene.)