Three teenage brothers. A project to learn the fruit of the Spirit. The search for a missing surgeon that could change their lives.
Indiana, 1987. Gary Fitzpatrick and his two siblings love spending time together. So the thirteen-year-old cancer survivor won't let his wooden leg stop him from playing full tilt with his family and beating them all at rowing on the river. But the teens' plan to visit the doctor who amputated Gary's limb gets put on hold when shady strangers lurk around the abandoned house next door…
Following the adventures and mishaps of a trio of brothers who do their best to follow the Lord's guidance, readers will be thrilled by their exploits as they get trapped in tunnels, foil museum thieves, and are locked in a boxcar while they track the elusive surgeon. With strong Christian themes and set in an era before cell phones and the internet, middle graders will identify with these courageous lads as they pursue dreams and solve mysteries.
The Brady Street Boys Adventure Series features gripping and inspirational books for young readers. If you like characters with integrity, faith-filled inspiration, and enthralling plots, then you'll enjoy Katrina Hoover Lee's tales.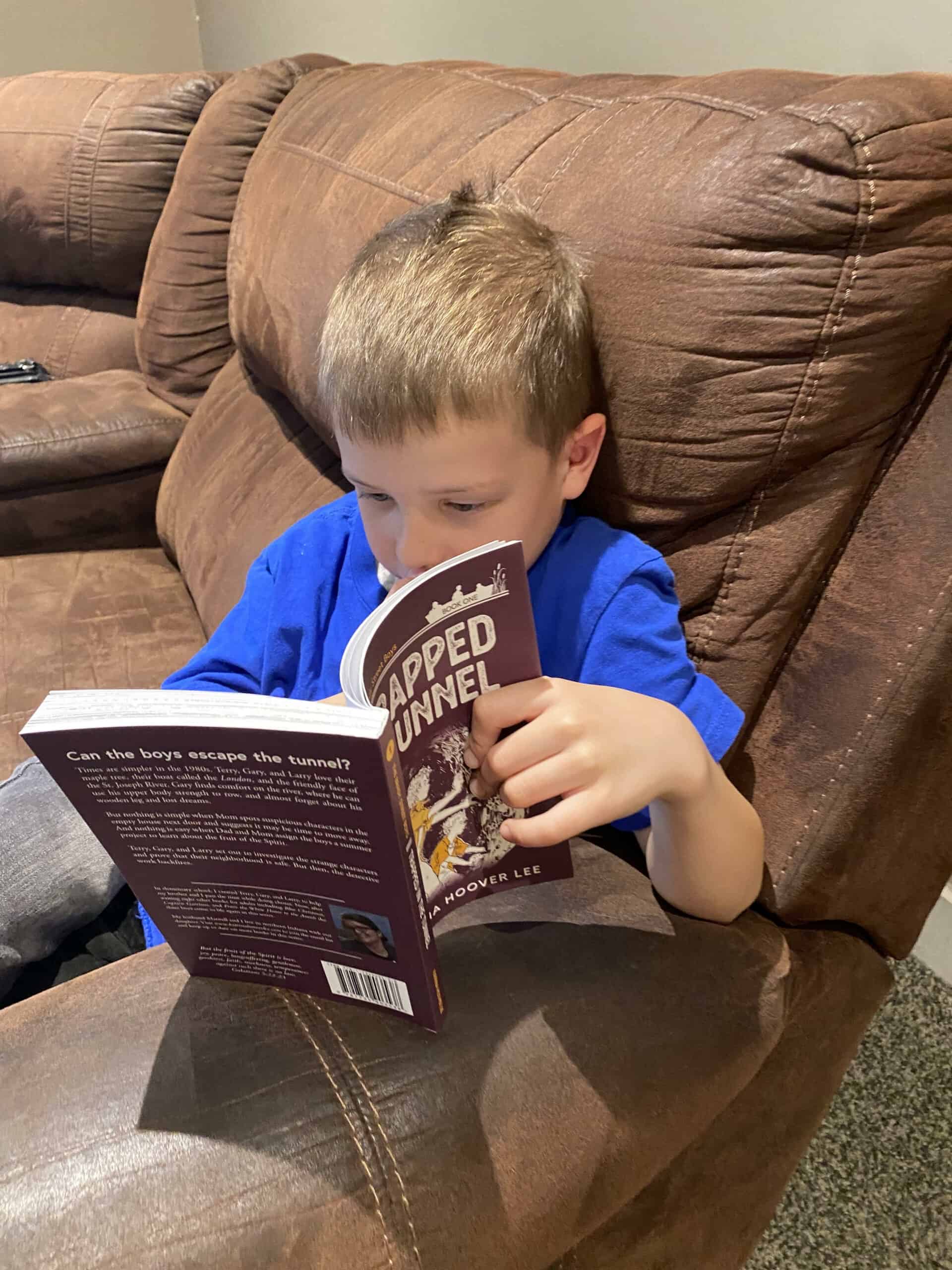 The Brady Street Boys books
Get the Five Completed Books Now!
(Four More Books to Come)
Or Scroll Down to Read Book Descriptions
They're looking for an elusive man. But is there a surprising answer hidden in the catch of the day?
Summer 1987. Gary Fitzpatrick is trying not to get frustrated. But as he and his brothers continue their search for the missing doctor who amputated his leg, they are running out of money. So when the trail leads them to a small Iowa town on the Mississippi River, they enter a fishing contest in hopes of winning the cash they need.
Making friends with an autistic boy who's a good angler, the siblings are shocked to discover the vanished physician had rented a room in their new pal's house. But with the forwarding address locked in a safe with a lost combination and other contestants cheating to claim the prize, Gary fears their quest is coming to an unsatisfying end.
When something smells fishy, can the trio reel in the truth?
Rivals on the River is the captivating fifth book in the Brady Street Boys Adventure Series. If you like characters with faith, appealing heroes, and clever twists, then you'll love Katrina Hoover Lee's entertaining puzzle.
Buy Rivals on the River to cast for clues today!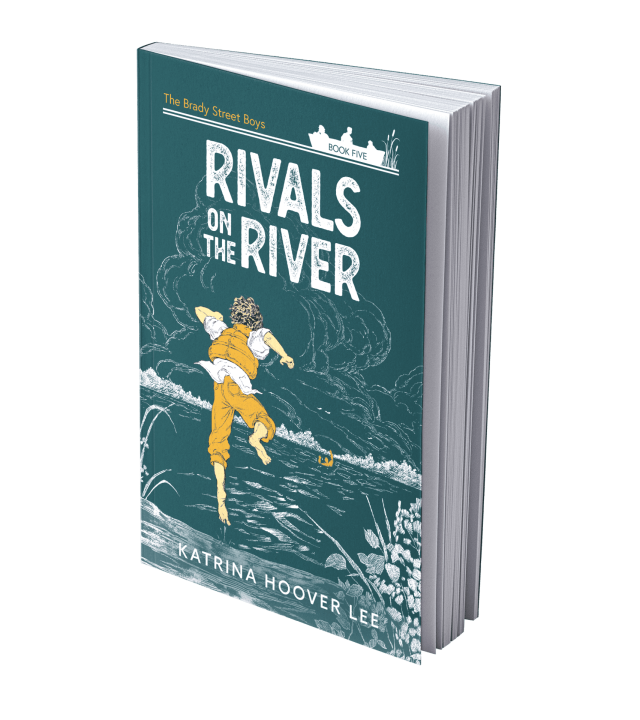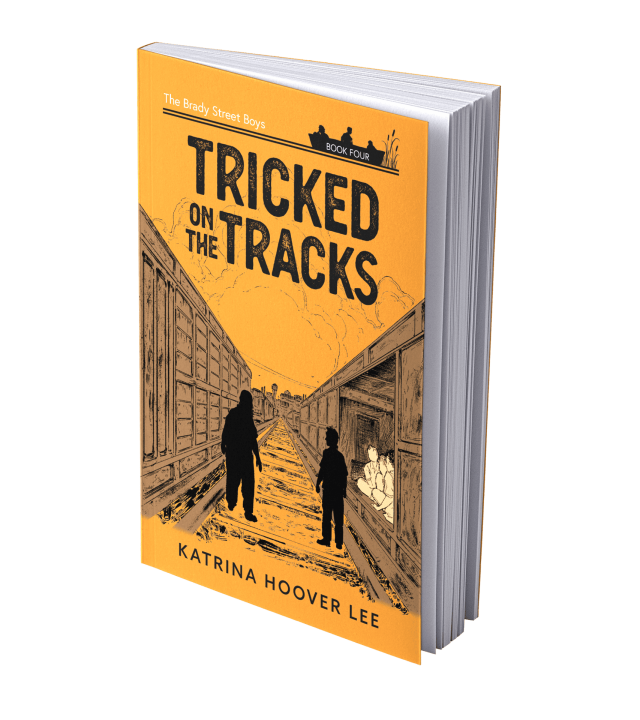 His wooden leg never slows him down. But the race to locate the surgeon who operated on him may have come to a crashing halt.
Indiana, 1987. Gary Fitzpatrick hopes he can finally make sense of why his limb was amputated. And the thirteen-year-old is thrilled to uncover a tip-off to the whereabouts of the missing doctor who performed the surgery six years ago. But the determined boy's dismay returns when their promised guide vanishes.
With a red handkerchief in the possession of a vagabond as their only clue, Gary and his brothers navigate the fragile world of the Hobo Jungle. And just as the siblings lament the loss of another lead, they find themselves locked in a hot boxcar…
Will the driven trio solve the mystery before their quest is permanently derailed?
A hostile young stranger. Terrifying sounds in the dark. Can three brothers mend fences they didn't know were broken?
Indiana, 1987. Gary Fitzpatrick can't wait to go camping. Relaxing with his two siblings in their swimming hole, the thirteen-year-old won't let his amputated leg get in the way of their exciting adventure. But he's bewildered and upset when an unfamiliar, angry kid throws rocks at the trio and threatens revenge.
Trying to put the mysterious boy out of his mind, Gary's worries escalate after repeated run-ins with him at the ice cream shop and along the shore. And his vacation goes from bad to worse with a sabotaged rope swing, an alarming note, and a campsite invasion by fearsome creatures snorting in the shadows.
As another sleepless evening in their tent looms, can Gary find a peaceful way to end the torment?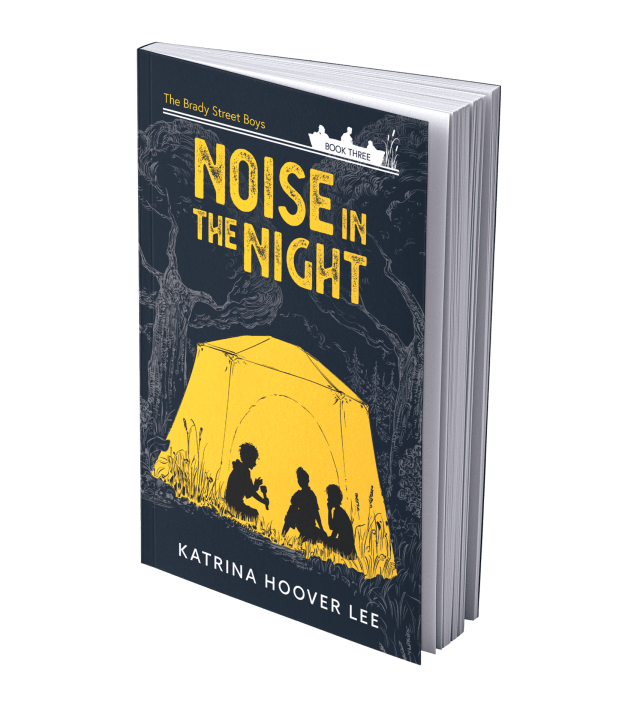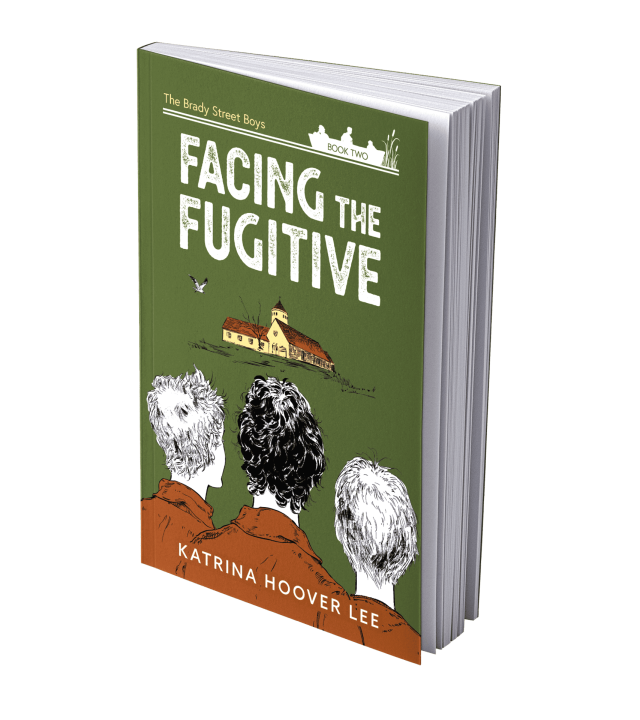 A quest for clues leads to an exciting adventure. When a trickster tries to pull the wool over their eyes, can three brothers thwart the crook?
Indiana, 1987. Thirteen-year-old Gary Fitzpatrick is anxious for answers. Frustrated that he's no closer to the truth about his amputated leg, the determined boy hops the train to Chicago with his family to take in the sights and hunt for elusive information. And when news breaks of an international criminal with a taste for antiquities, he's suspicious of a fellow passenger wanting museum access to draw an ancient cup.
Arriving in the city only to find no helpful threads about his lost limb, the downcast youngster and his siblings head to the famous Oriental Institute to see the exhibitions. But when Gary crosses paths with the sketchy young artist from before, the junior sleuth is startled when the building goes on alert.
Can he stop the theft of a priceless treasure?
A fun-filled place to grow up. When their folks say they may have to move, can a trio of boys step up to save the day?
Indiana, 1987. Gary Fitzpatrick refuses to let his wooden leg slow him down. And though his dream of becoming a firefighter has gone up in smoke, the young cancer survivor still loves playing alongside his two supportive brothers. But after their mom's fear of shady strangers in an abandoned house next door threatens to uproot their world, he vows to prove the neighborhood is perfectly safe.
As he starts making plans, the thirteen-year-old is surprised when an eccentric antique dealer asks for help finding the owner of a clock. And when the odd man hands over a map with lines interconnecting the homes in the area, Gary suspects it's showing old underground passageways and sees an opportunity to solve the puzzle.
Deciding not to tell their parents of the mysterious plot, will Gary and his siblings' choices cost them their lives?
Trapped in the Tunnel is the charming first book in The Brady Street Boys Adventure Series. If you like Christian themes, strong family values, and triumphing over adversity, then you'll adore Katrina Hoover Lee's enthralling tale.