Nicholas Garrison died about 240 years ago. But he seemed right next door to me as I worked on this historical fiction. I hope he will to you as well.
If you have ever:
…felt completely alone, you will empathize with teenage Nicholas in his first painful days at sea.
…been hurt by someone you trusted, you will identify with Nicholas when the castle door clangs shut on his Cuban prison cell.
…failed at your attempts to be good, you will understand his despair as he drifts farther away from his family.
And now, the official Captain Garrison cover, with original artwork by Peter Balholm. He based his drawing off of the portrait of the real Nicholas Garrison. The likeness is quite impressive. I also love the way his drawing makes me feel that I am standing on the ship with Captain Garrison as he explains his instrument to the Greenland native beside him.
Captain Garrison is a historical fiction, based on the life of a real 18th century man.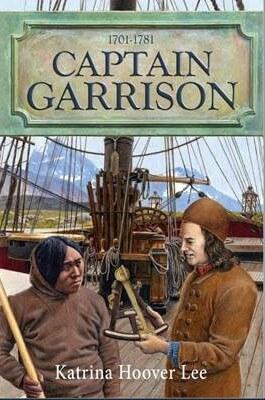 To enter the drawing for a free copy, leave a comment. This drawing will close promptly at 6 am tomorrow morning, Thursday.